Postgraduate Training and Research in Grapevine and Wine Sciences and Biotechnology at the Department of Viticulture and Oenology (DVO) is coordinated by the South African Grape and Wine Research Institute (SAGWRI) at Stellenbosch University.
SAGWRI operates across faculties as an open institute that can accept students with a diverse array of undergraduate and postgraduate degrees. This brings tremendous opportunities to perform transdisciplinary research and students with a range of undergraduate backgrounds (Agricultural Sciences, Natural Sciences, Engineering etc) can be accommodated in our postgraduate programmes.
The newly established South African Grape and Wine Research Institute replaces the Institute for Wine Biotechnology (IWBT) that was established in 1995 alongside the (unique in South Africa) Department of Viticulture and Oenology (DVO). While the DVO provided training and research in Viticulture and Oenology, the IWBT was founded to specifically focus on postgraduate training and research in the biology and biotechnology of grapevine and wine-associated microorganisms. Over the past decade, research at both the DVO and the IWBT has shifted towards more transdisciplinary approaches, integrating disciplines such as wine chemistry and sensory, consumer and data science. This shift, in line with global trends, has led to a more integrated research outlook and now, with the establishment of SAGWRI, a consolidated postgraduate training and research unit. SAGWRI is also well aligned to the newly defined vision, mission. and core strategic themes of Stellenbosch University.
For more information on DVO and its undergraduate programmes and activities, please click here
Vision and Mission
Alignment with Stellenbosch University's Vision and Mission and Core Strategic Themes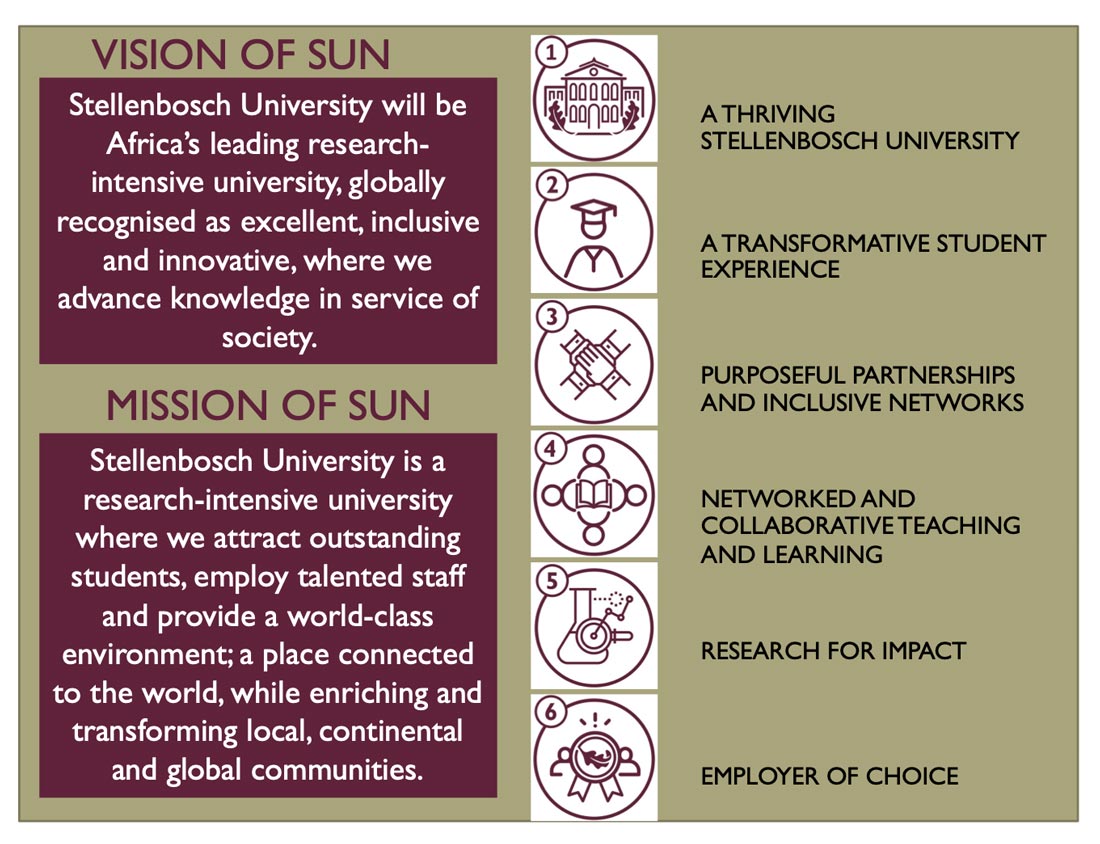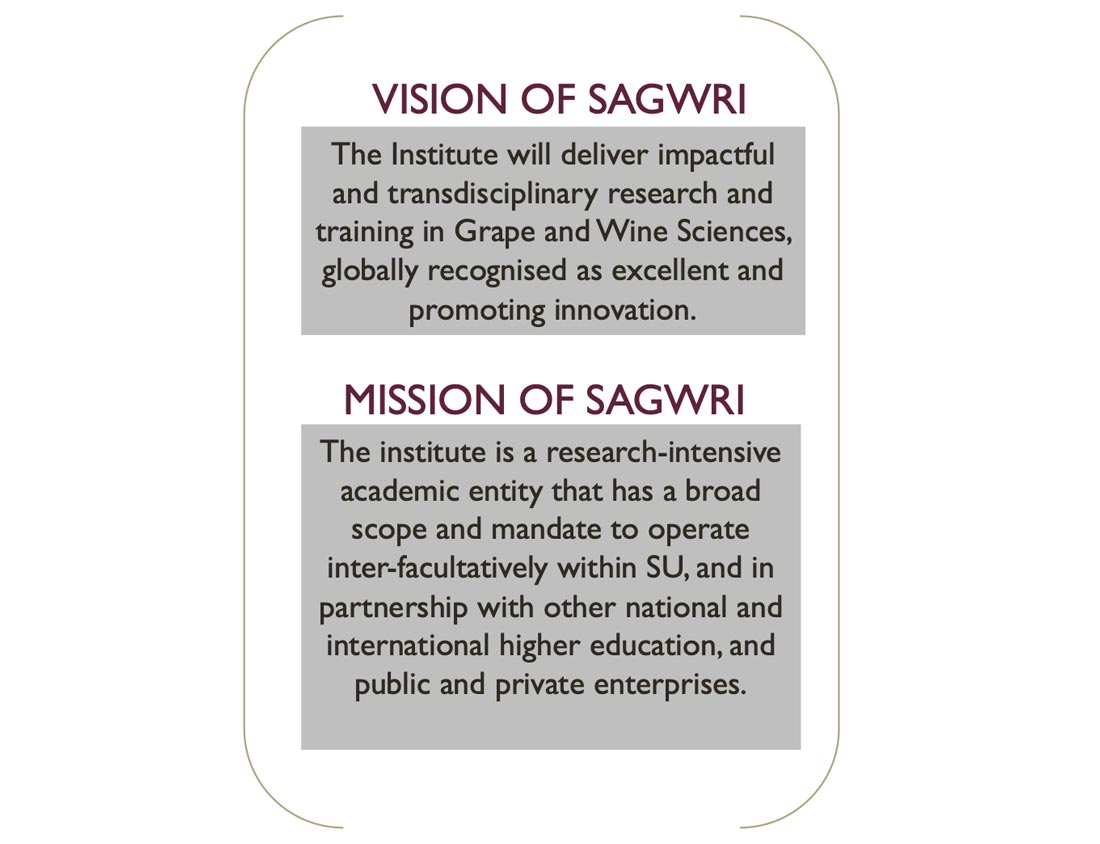 SAGWRI is based in the historic JH Neethling Building on the Stellenbosch campus of SU. It has access to specialised laboratories, including sensory and analytical laboratories, and an on-site greenhouse in this building. It also uses the training and research vineyards and workspaces at the Paul van der Bijl complex on the Welgevallen experimental farm of SU for some activities.