CARLOS POBLETE
RESEARCH FOCUS
Dr Carlos Poblete-Echeverria has a research focus on topics related to the use of new technologies for the study of climate change impacts on agriculture, estimations of water consumption using models and micrometeorological techniques, detection of water stress using sensors, drones, and robots. Currently, Dr Poblete is working in the integration and modelling of different sources of information for developing new computational and technological tools for precision viticulture and plant physiology.
Image analysis, modelling, plant physiology, water management.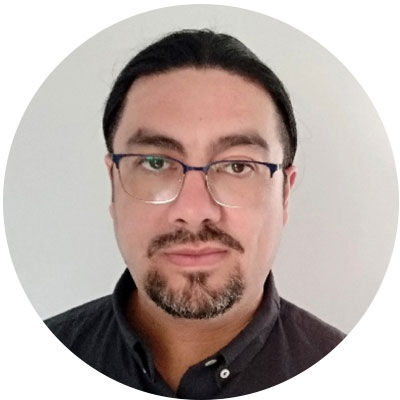 BIOGRAPHY
Doctor in Agriculture Science from University of Talca, Chile. Dr Poblete was working as a lecturer and researcher in Chile at the University of Talca and Catholic University of Valparaiso, in the areas of water management, modelling and use of new technologies. Currently, Carlos is Senior Lecturer in Advance Viticulture, Coordinator of the research group of Digital Viticulture, and project leader of the Winetech project "Integrated vineyard monitoring system to improve water management". Carlos is part of several research committees in South Africa and he serves as editor of the South African Journal of Viticulture and Oenology (SAJEV), Sensors (MDPI), and International Journal of Agricultural and Biological Engineering (IJABE). Carlos has published more than 80 scientific and popular articles.
CONTACT:
JH Neethling Building, room 2008, Victoria Street
HYPERLINKS
https://www.scopus.com/authid/detail.uri?authorId=33568256900