TALITHA VENTER
RESEARCH AND TEACHING FOCUS
As a young academic I am still in the process of establishing a concrete research path. At present my focus is in the areas of digital viticulture and grapevine x environment x management interactions. A very important focus is my teaching – an aspect I have a great passion for. In addition to the theoretical lectures which I present in a variety of topics related to the cultivation and management of grapevines, I also drive the practical training of students and strive to give them as much exposure to these training activities as possible. I am excited about the re-establishment of the training and research vineyards at Welgevallen Farm (a process I have been, and will continue to, be very involved in) and especially the opportunity to use them for training our students in future. (link to one or more of the "areas" = viticulture, )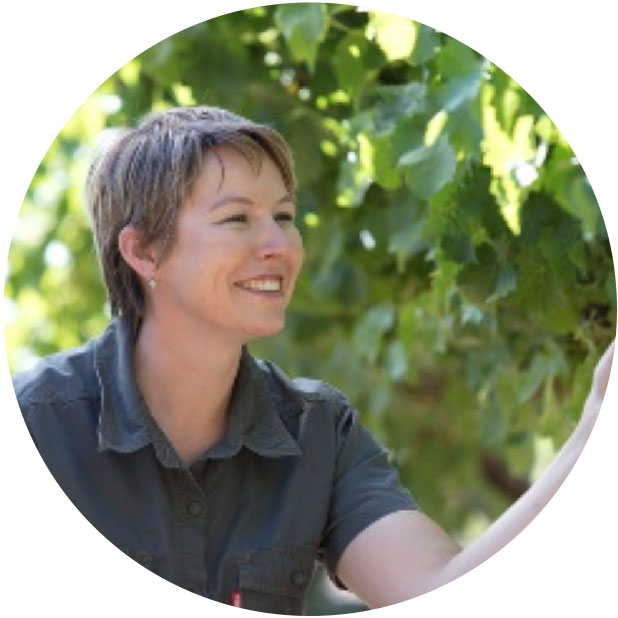 BIOGRAPHY
Coming from Port Elizbeth in the Eastern Cape (where citrus rather than grapes are produced) it may seem unlikely to end up in the field of viticulture. I, however, did! After matriculating from Collegiate Girls' High School in 2005, I enrolled for a BSc(Agric) in Viticulture and Oenology degree at Stellenbosch University, completing the degree in 2009. Thereafter I entered the industry as a viticulturist resuming my studies At Stellenbosch University a few years later and obtaining my MSc(Agric) in Viticulture in 2015. From there I returned to industry once again returning to Stellenbosch University as a Junior lecturer in Viticulture in January 2019.
Hometown: Port Elizabeth, Eastern Cape, South Afica
Degrees obtained:
2015: MSc(Agric) Viticulture (Stellenbosch University)
2009: BSc(Agric) Viticulture and Oenology (Stellenbosch University)
Work experience:
I have spent the greater part of my career in industry working as viticulturist for private producers. The practical experience gained over this years is has prepared me well for training new, upcoming viticulturists.
Current position:
Junior Lecturer (Viticulture)
CONTACT:
1014 JH Neethling Building, Victoria Street, Stellenbosch